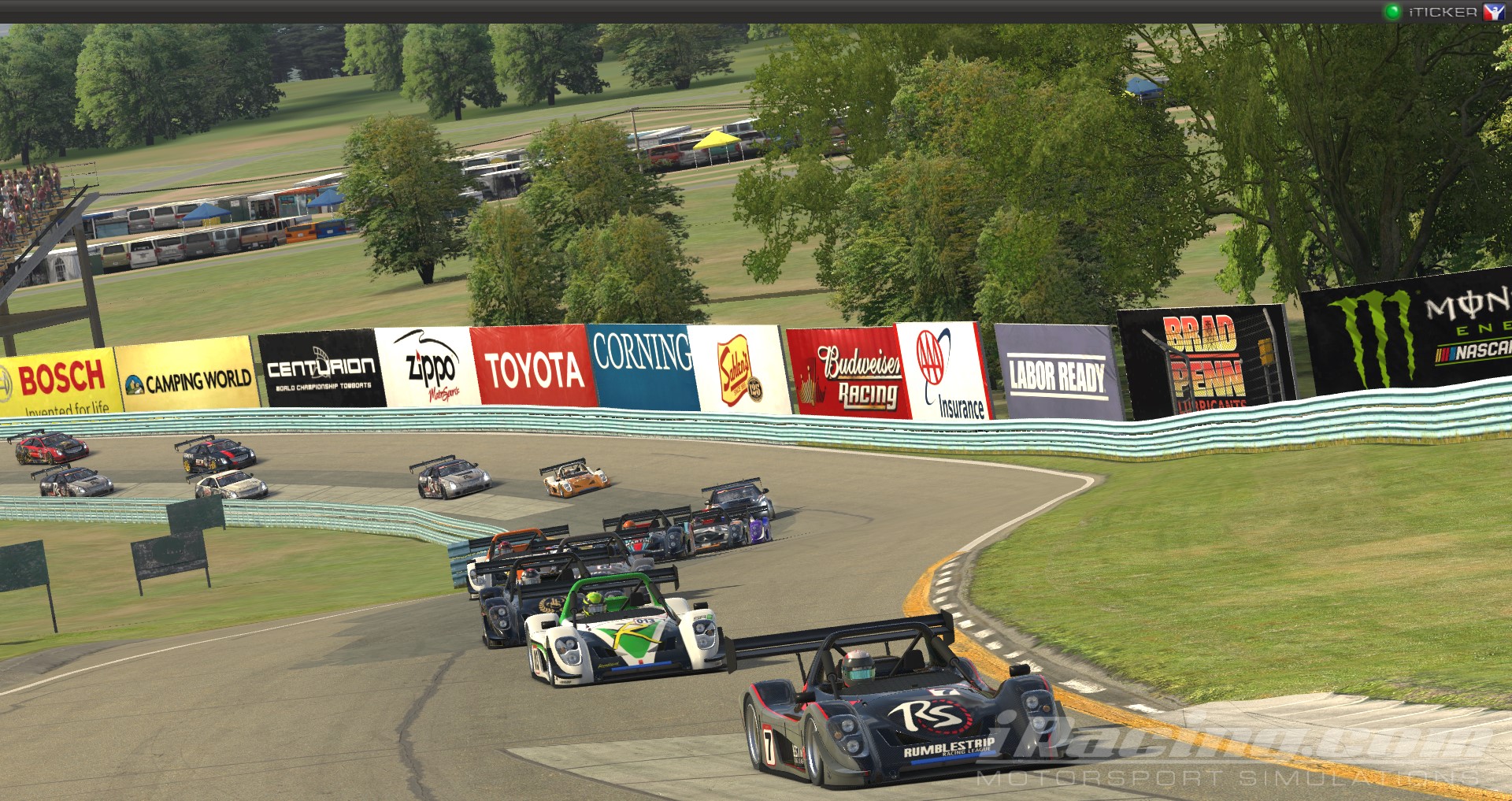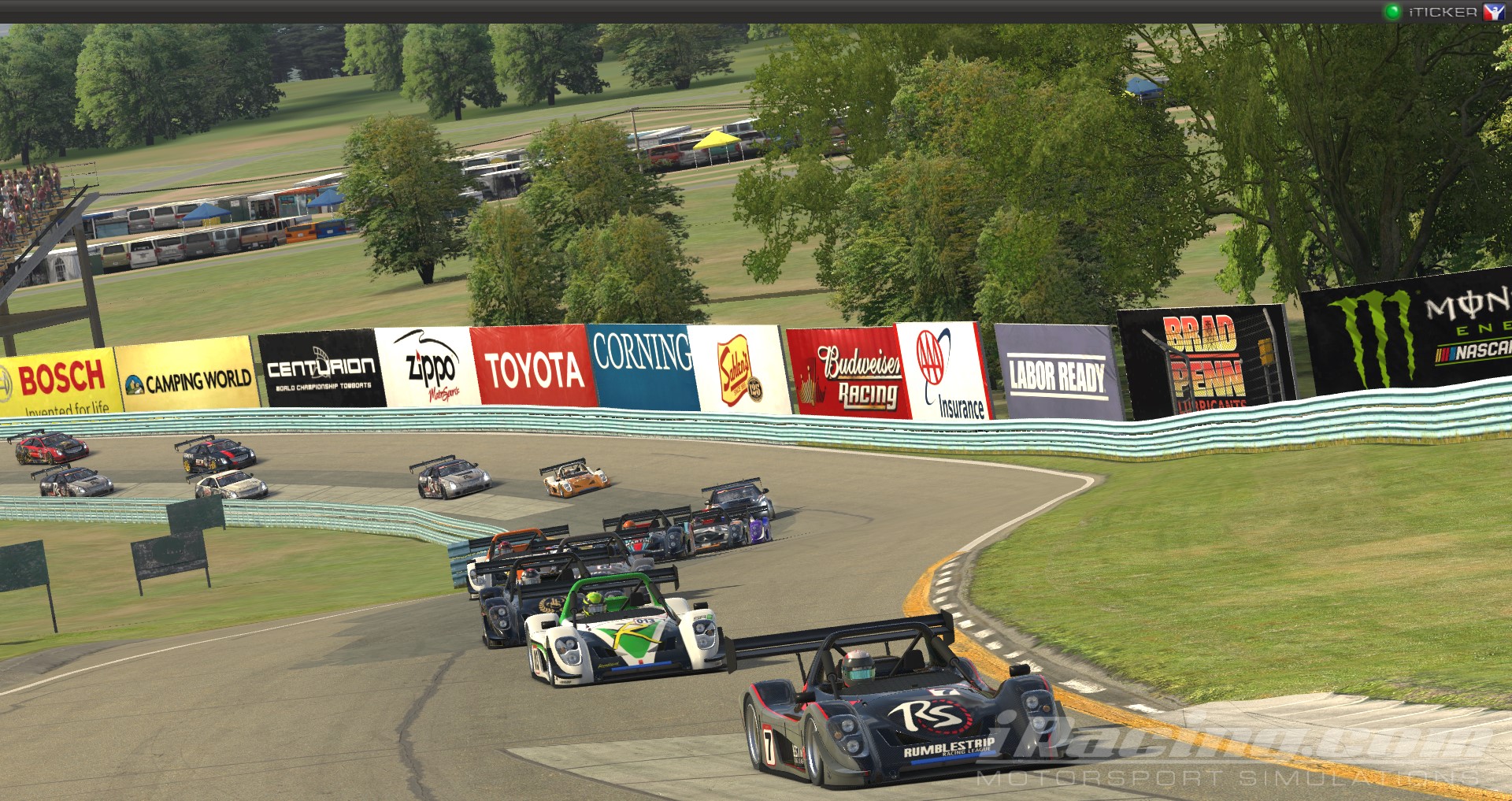 Watkins Glen
Now you've all gotta pay New York state income taxes,
so there's that.
Season 20 and the rebirth of Rumblestrip Racing took place on March 14th to a very tight grid of Radicals and Cadillacs. At pole position Erik Luke set a blazing 1:42.496, 7/10th's of a second ahead of second, in the Radical to give himself clean air at the front of the grid.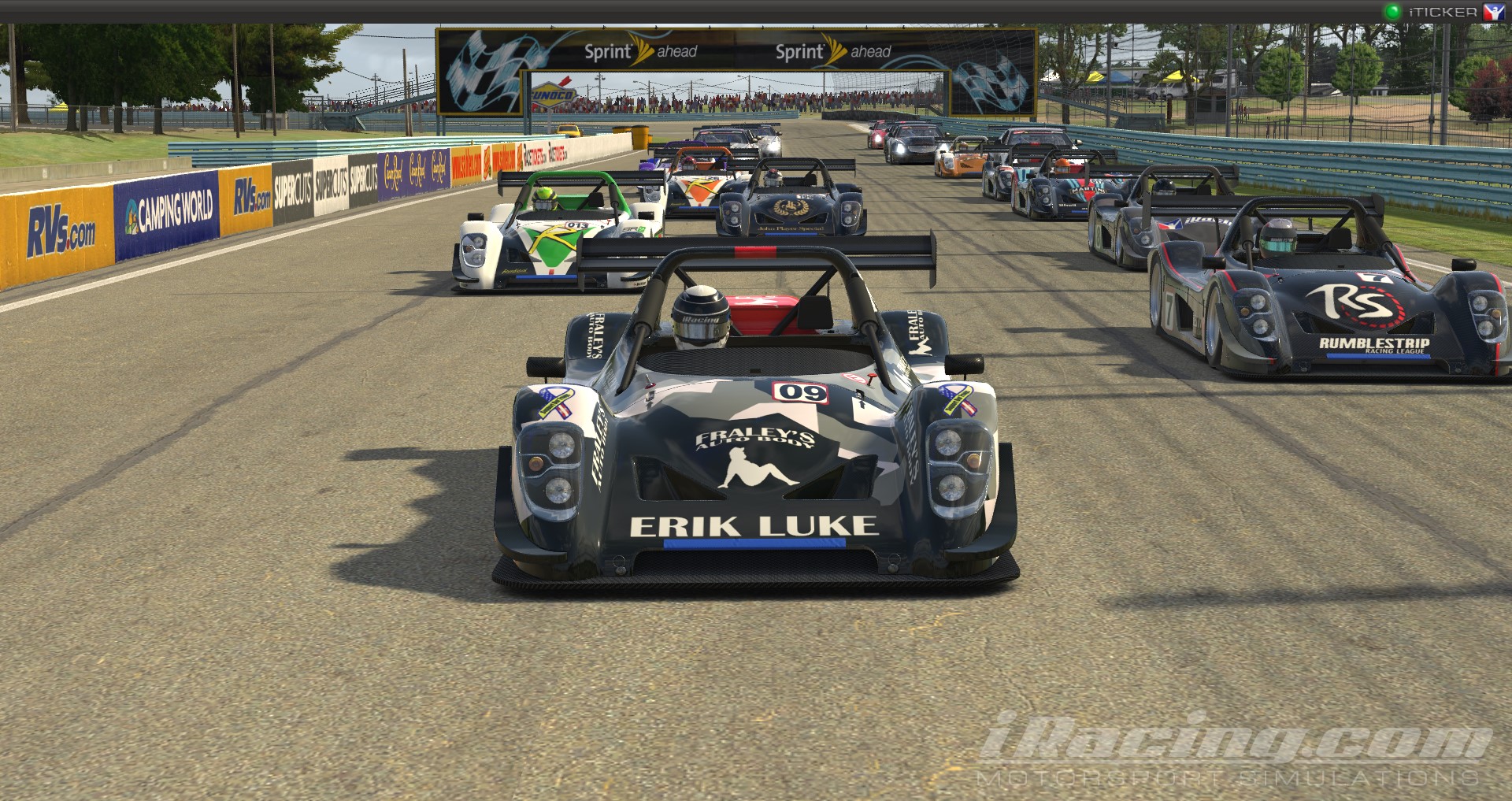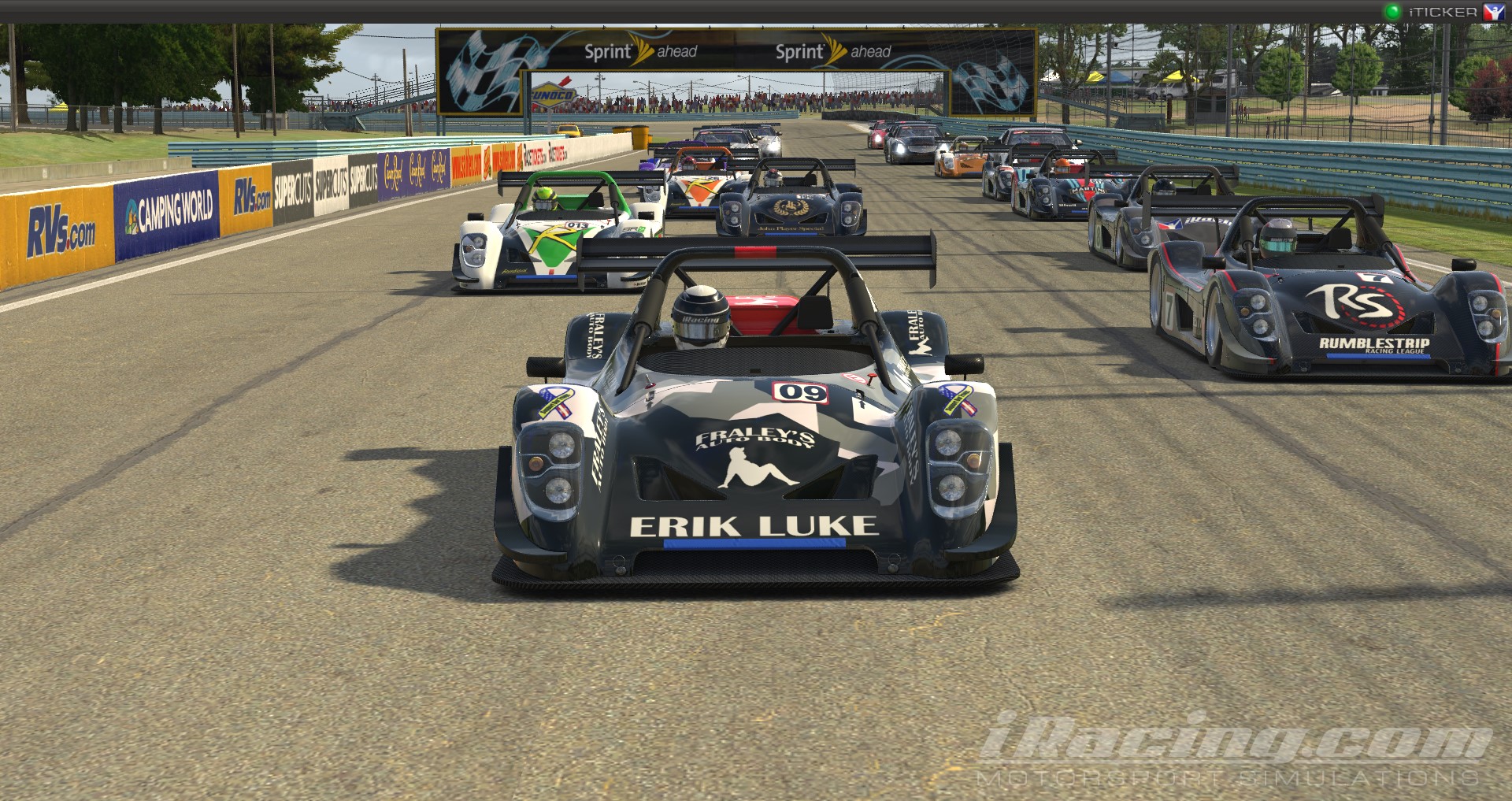 Radical SR-8
Pole 1:42.496
The Cadillac grid was really competitive as well with Shawn Noble dropping the mic at a 1:49.882 with Kevin Binkley qualifying only 2/10th's behind.
Sadly Shawn Noble's race didn't start off cleanly with a punt from a Radical as we all took the green flag. We will be gridding by class next race to try and avoid a repeat of that incident.
Overall it was a clean race with minimal incidents and a lot of close racing. The 2nd through 6th place Radicals were nose to tail for a majority of the race and things got very interesting when tires started getting worn and Radicals started to get slippery.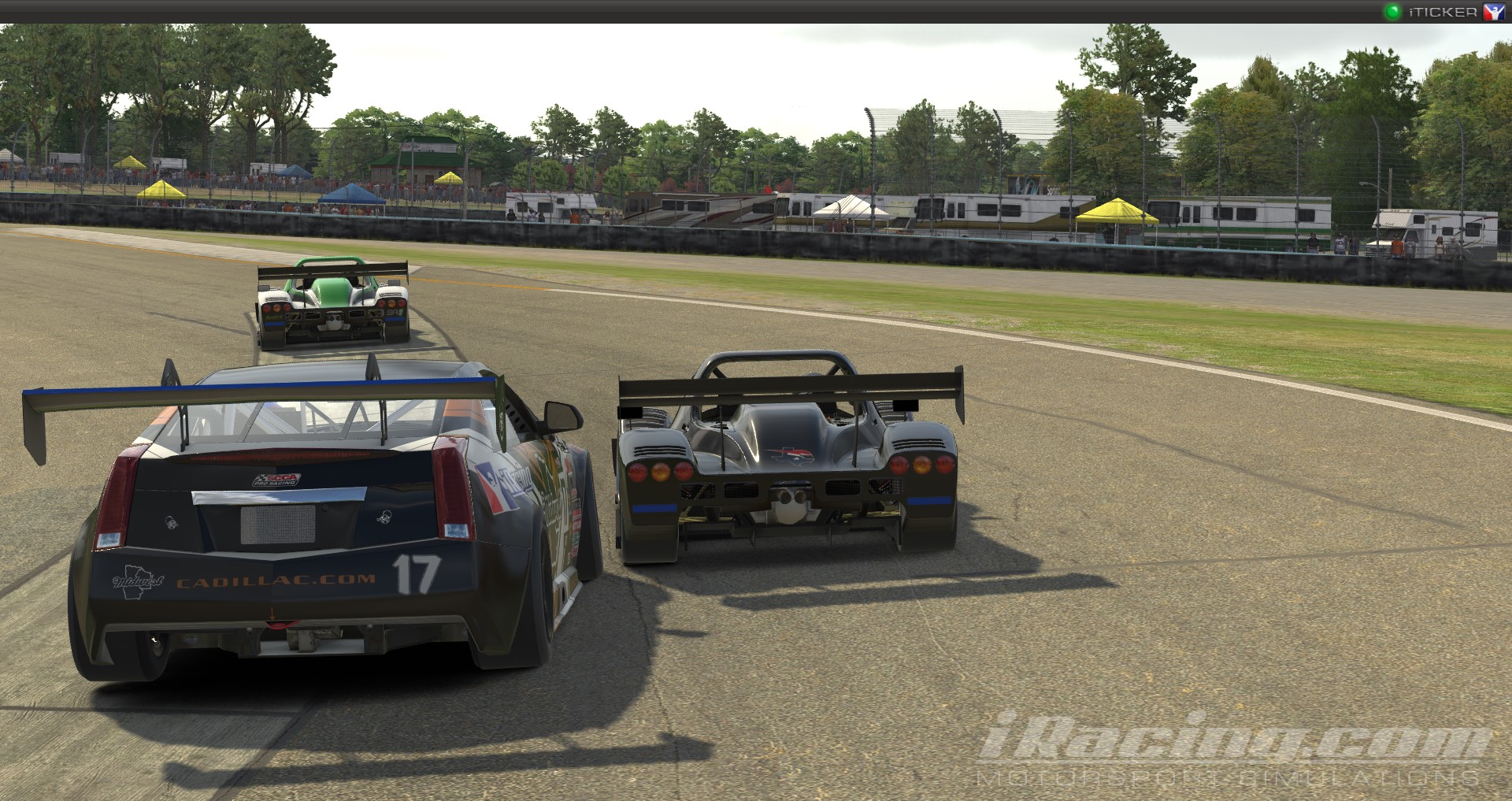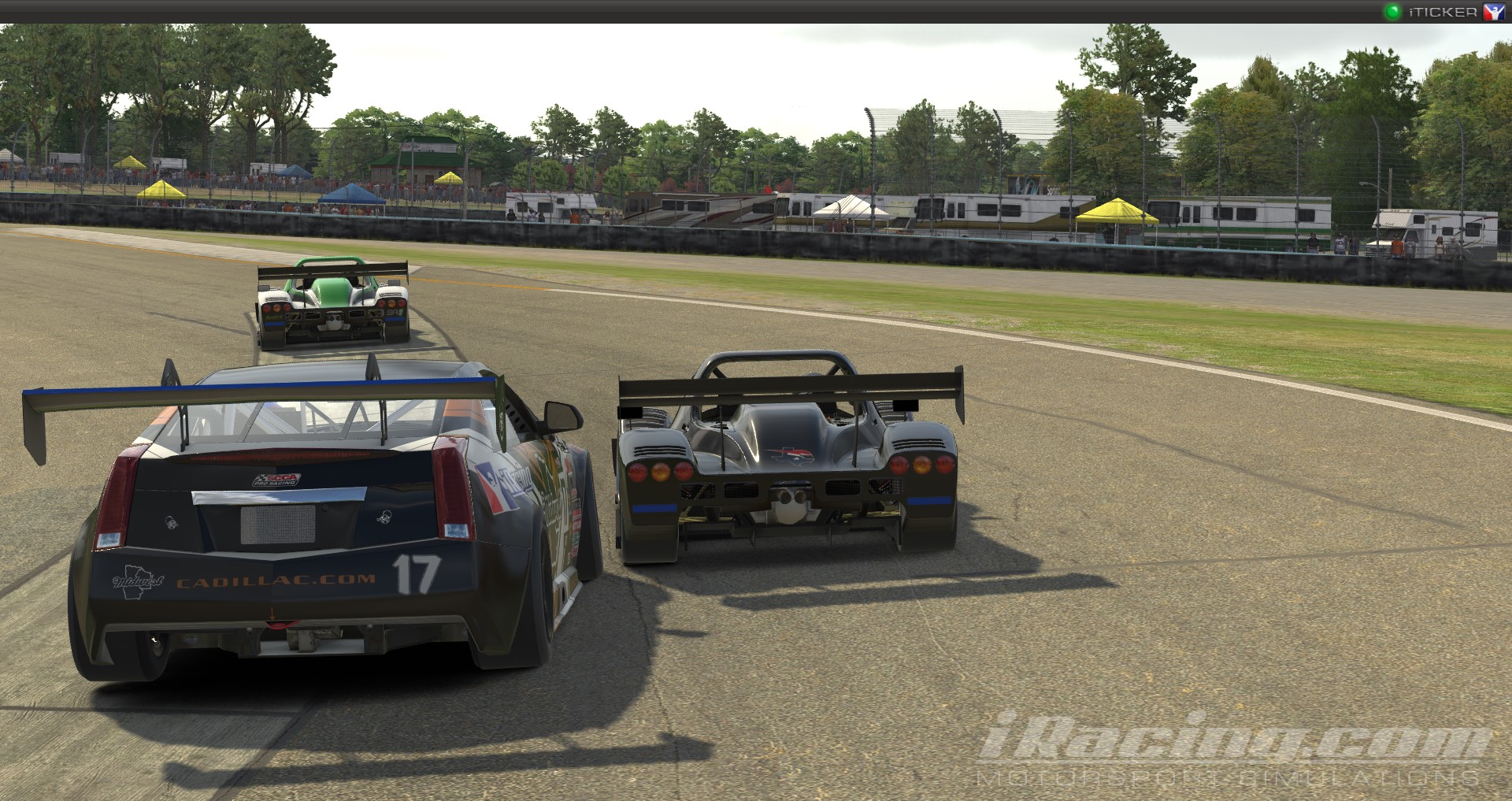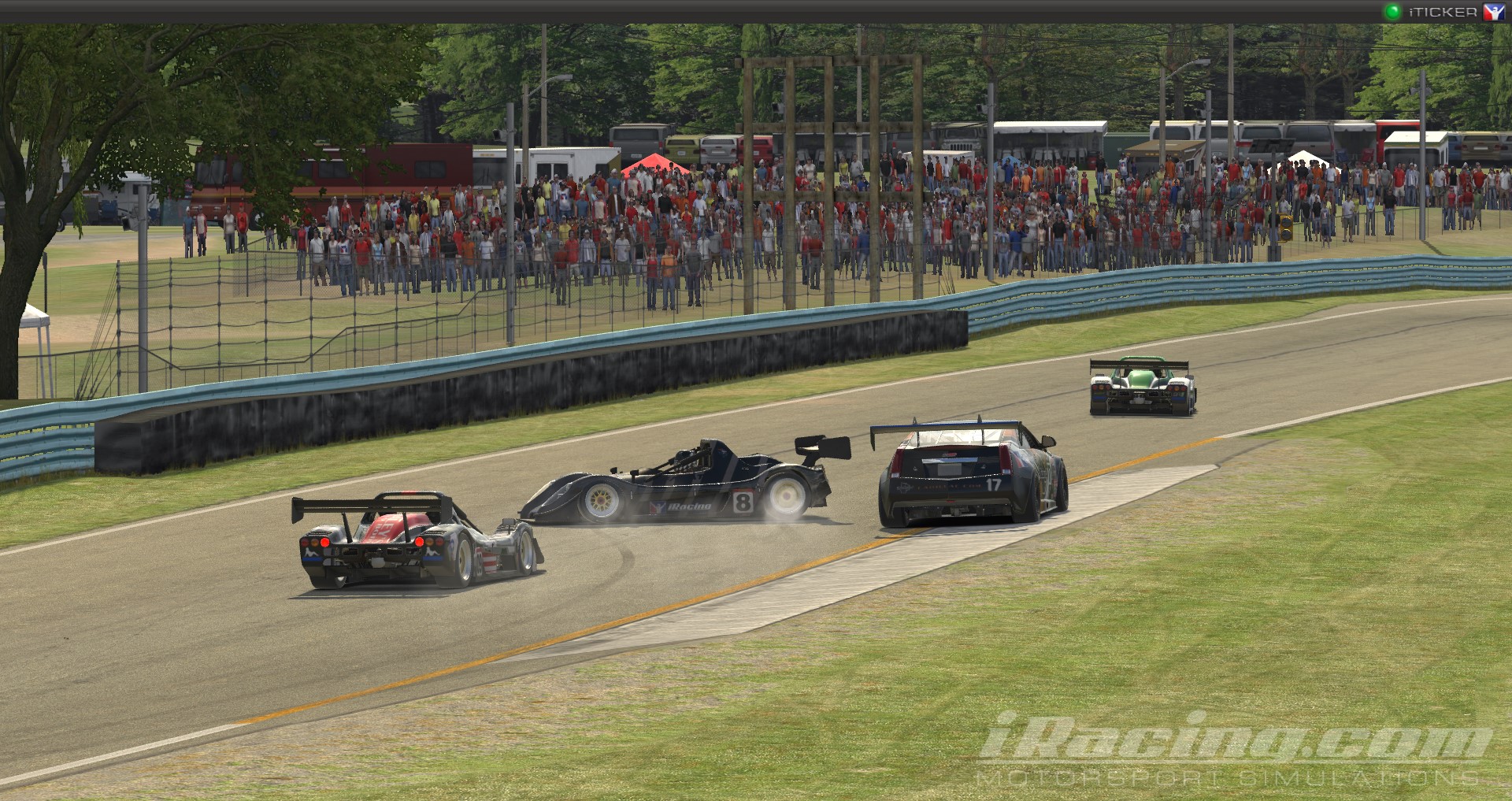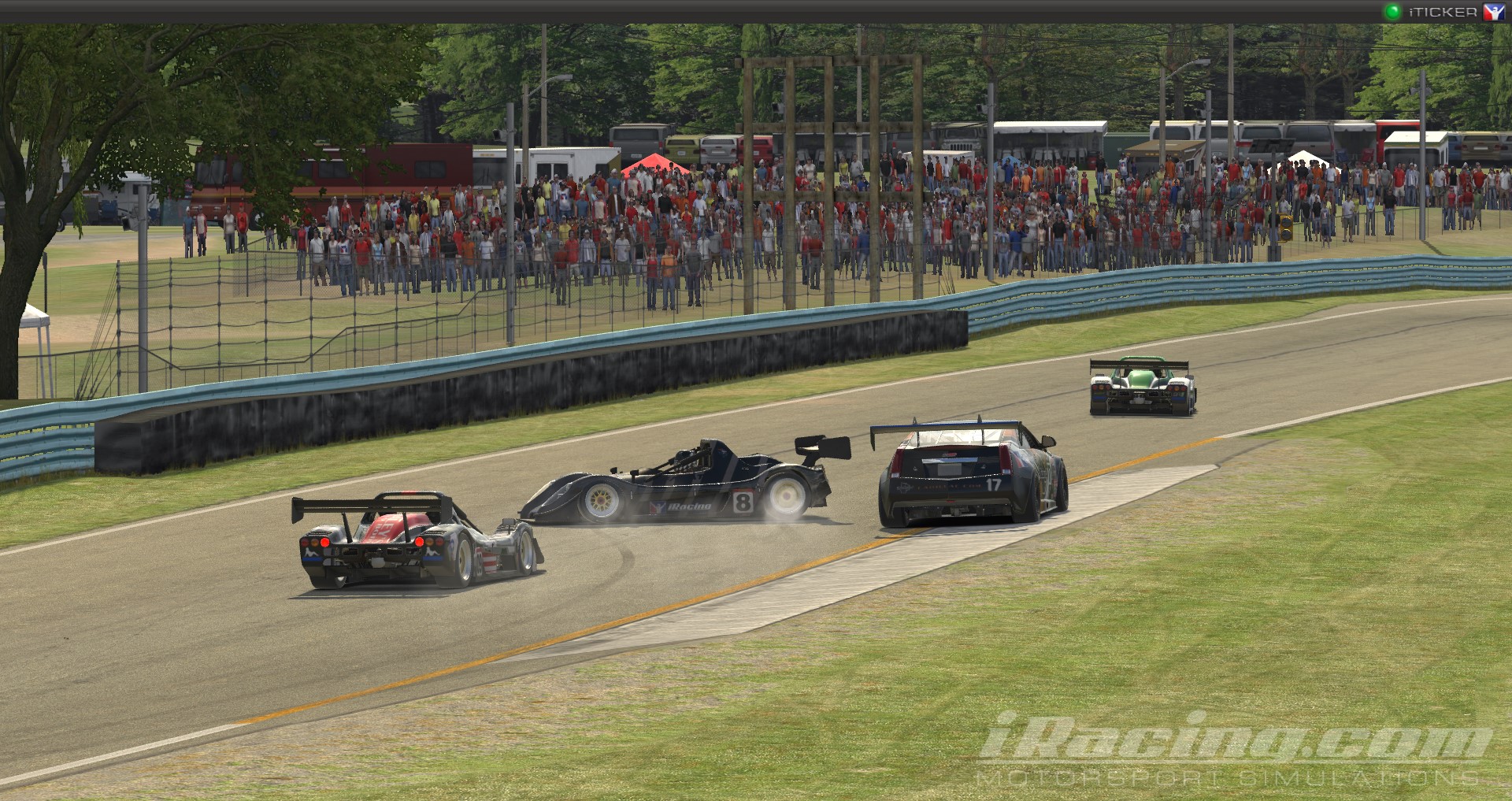 A few risky moves were taken and in the process Lief had the save of the race by managing to not eat the wall after making contact with the gigantic Cadillac grill of the eventual class winner Jeff Lacey.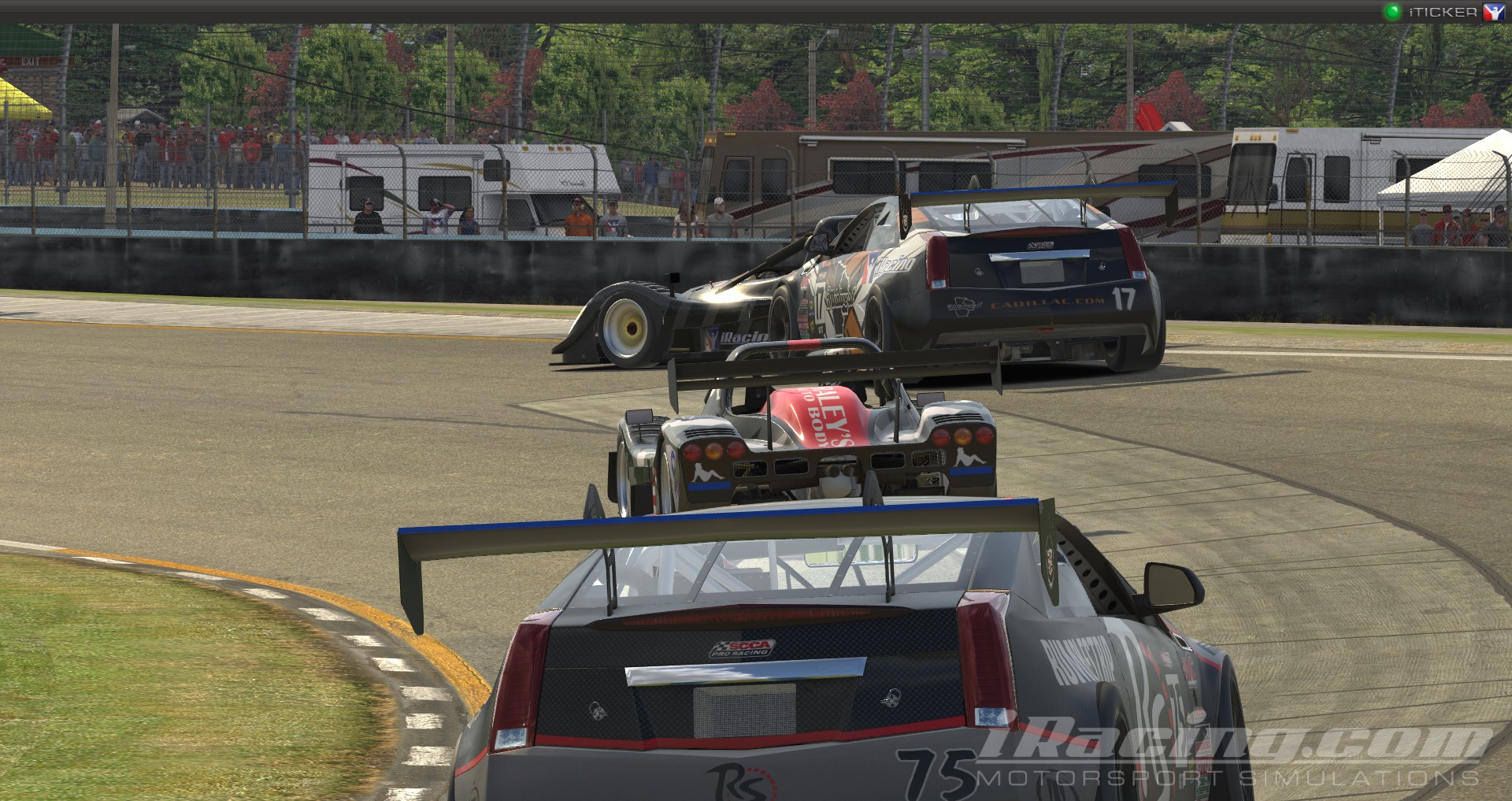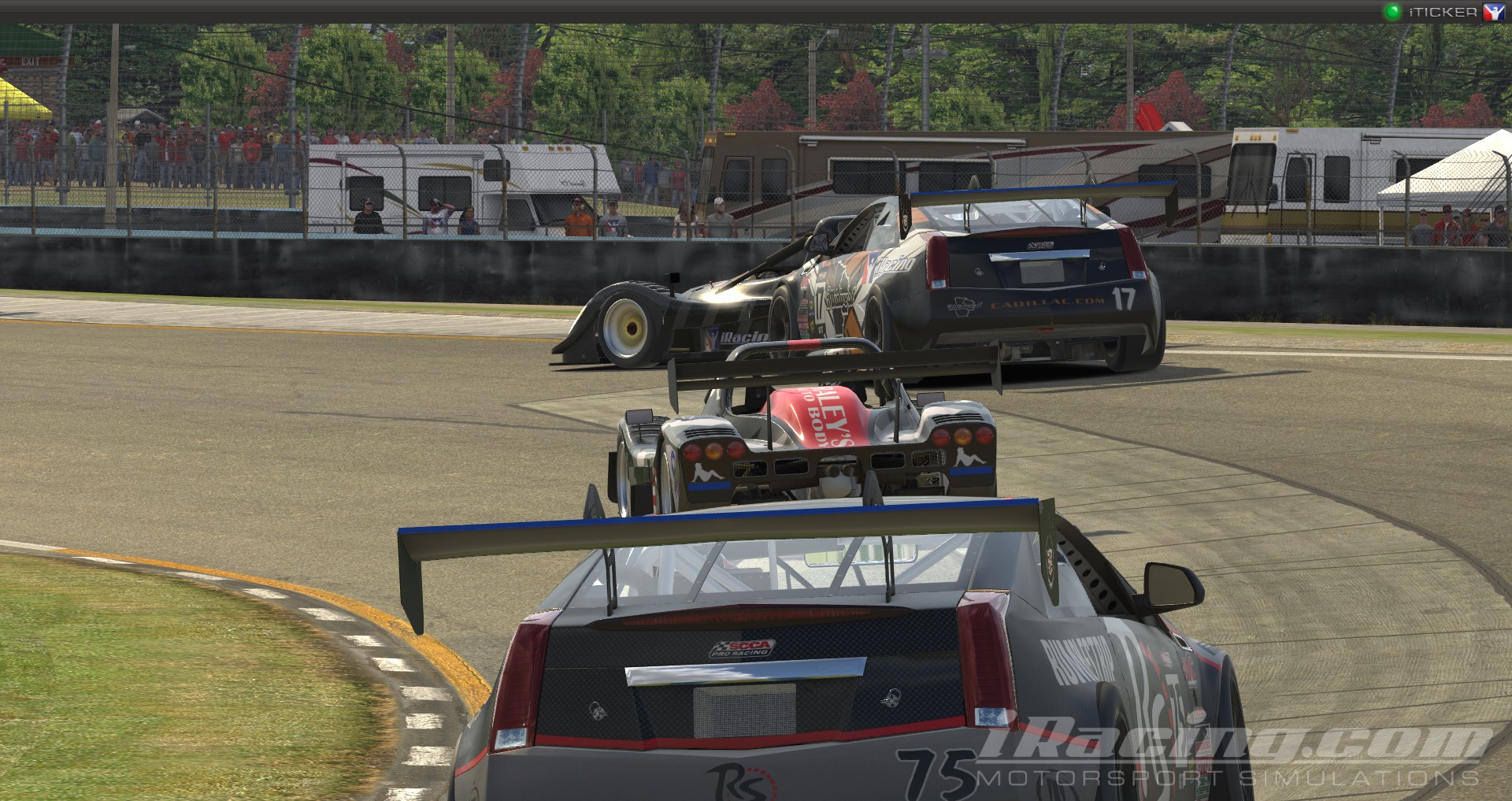 Lief Peterson and Jeff Lacey share a loving embrace
At the end of the session, Jake Fienerman took top honors in the Radical with Lief Peterson in 2nd and Horatio Brown in 3rd. Jeff Lacey and Kevin Binkley ran 1st and 2nd respectively for the entire race and brought it home with Alan Hesebeck in 3rd.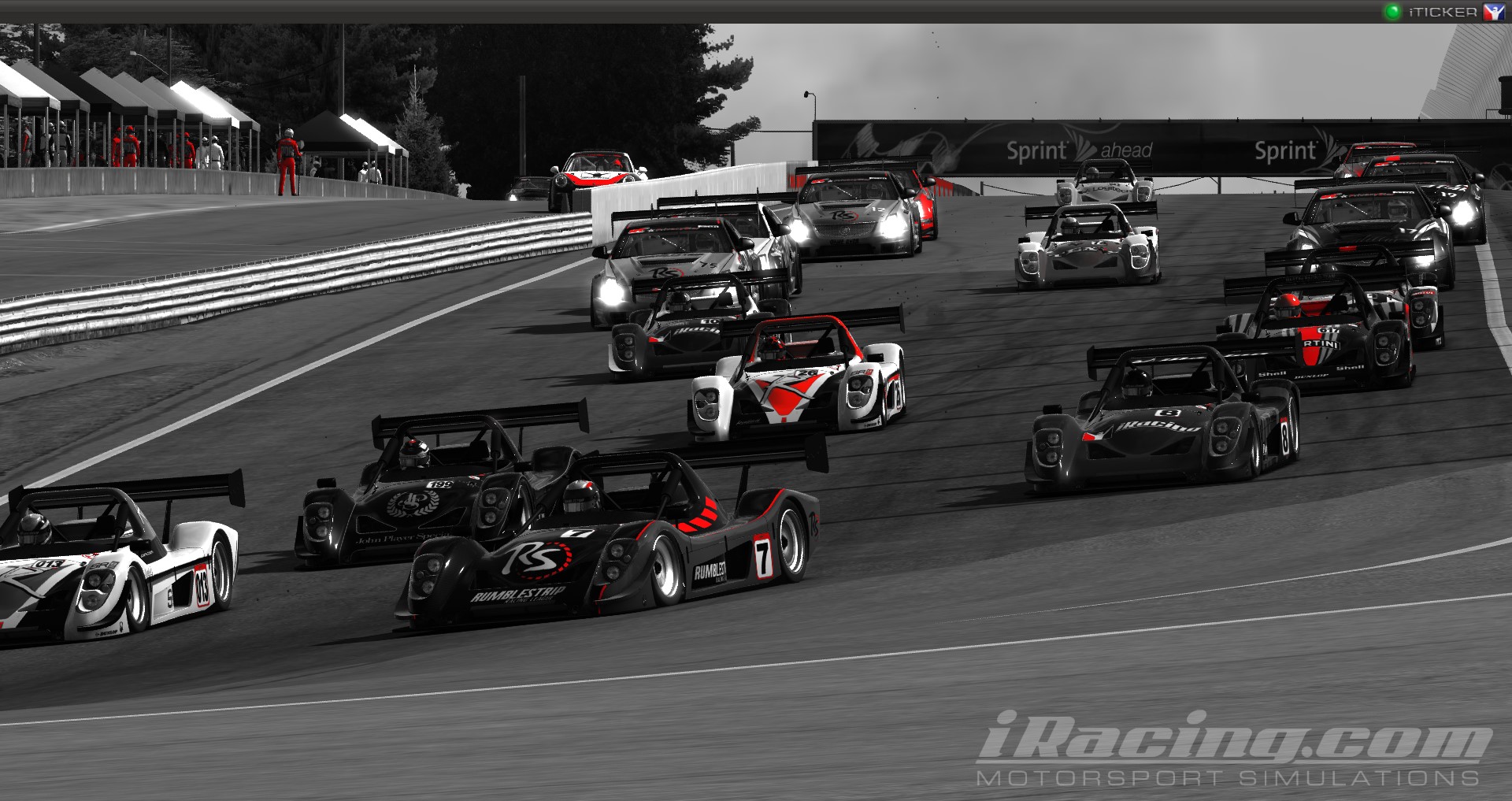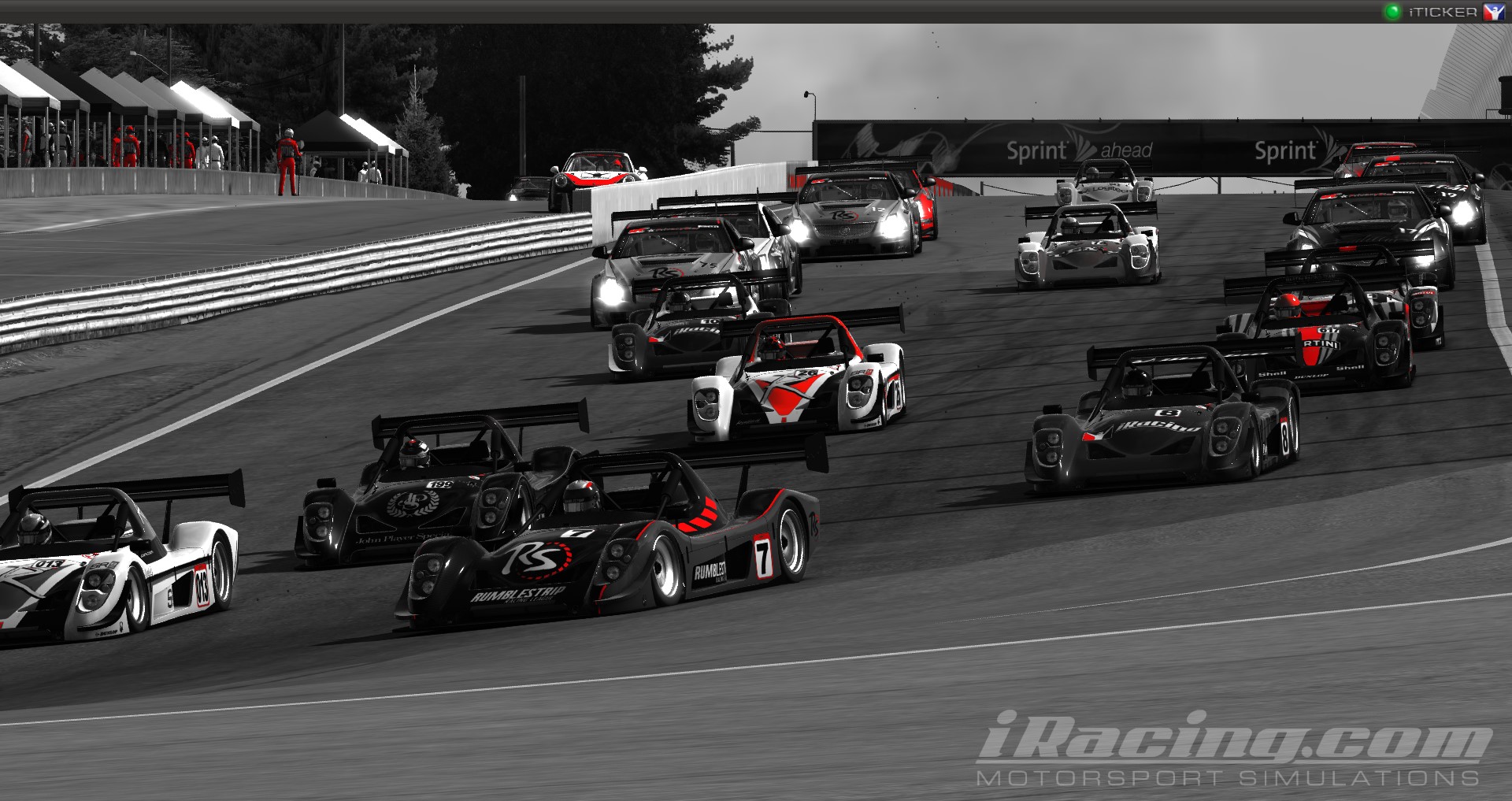 We appreciate all of you choosing to spend your Thursday nights with us. As a way to thank you for joining, we will be issuing commemorative coins to those that participate in at least 5 of our 6 races this season and we think it is going to turn out gorgeous. Here's a render of what it will look like. The size is 1.5" which is just a bit larger than a US quarter.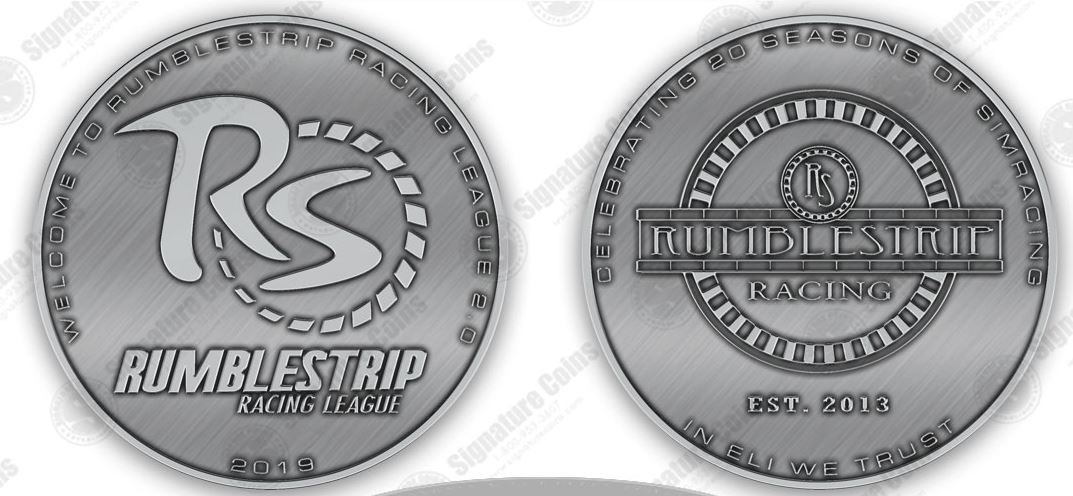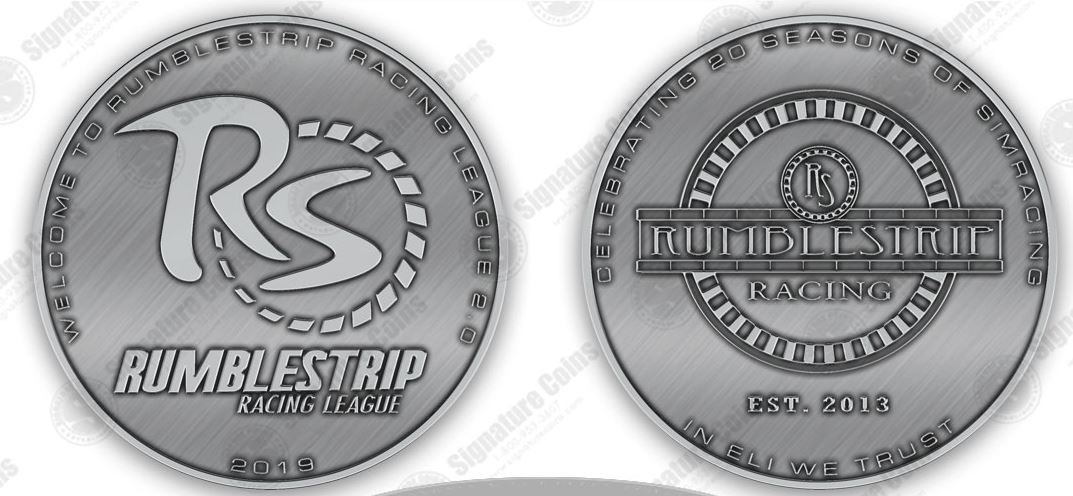 OMG so pretty!
Also, to memorialize our class winners for the season, we will be issuing trophies to the top scoring Cadillac and Radical. I don't have renders of those, just a generic trophy that may or may not look similar to what we send out.
Season Standings
Keep up the great racing everyone!