We ran Tsukuba Circuit tonight and it was a very quiet and peaceful sunset drive for everyone.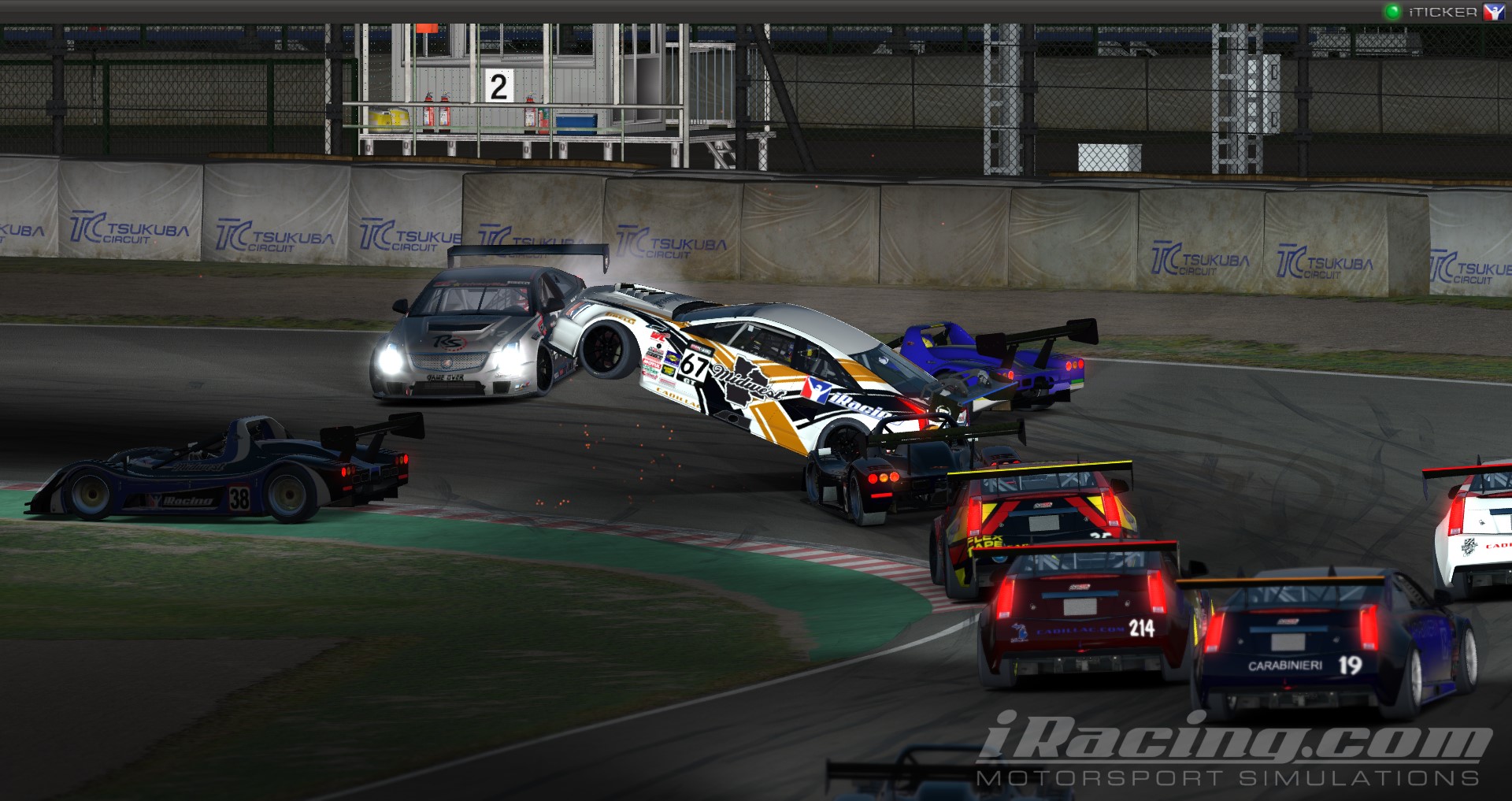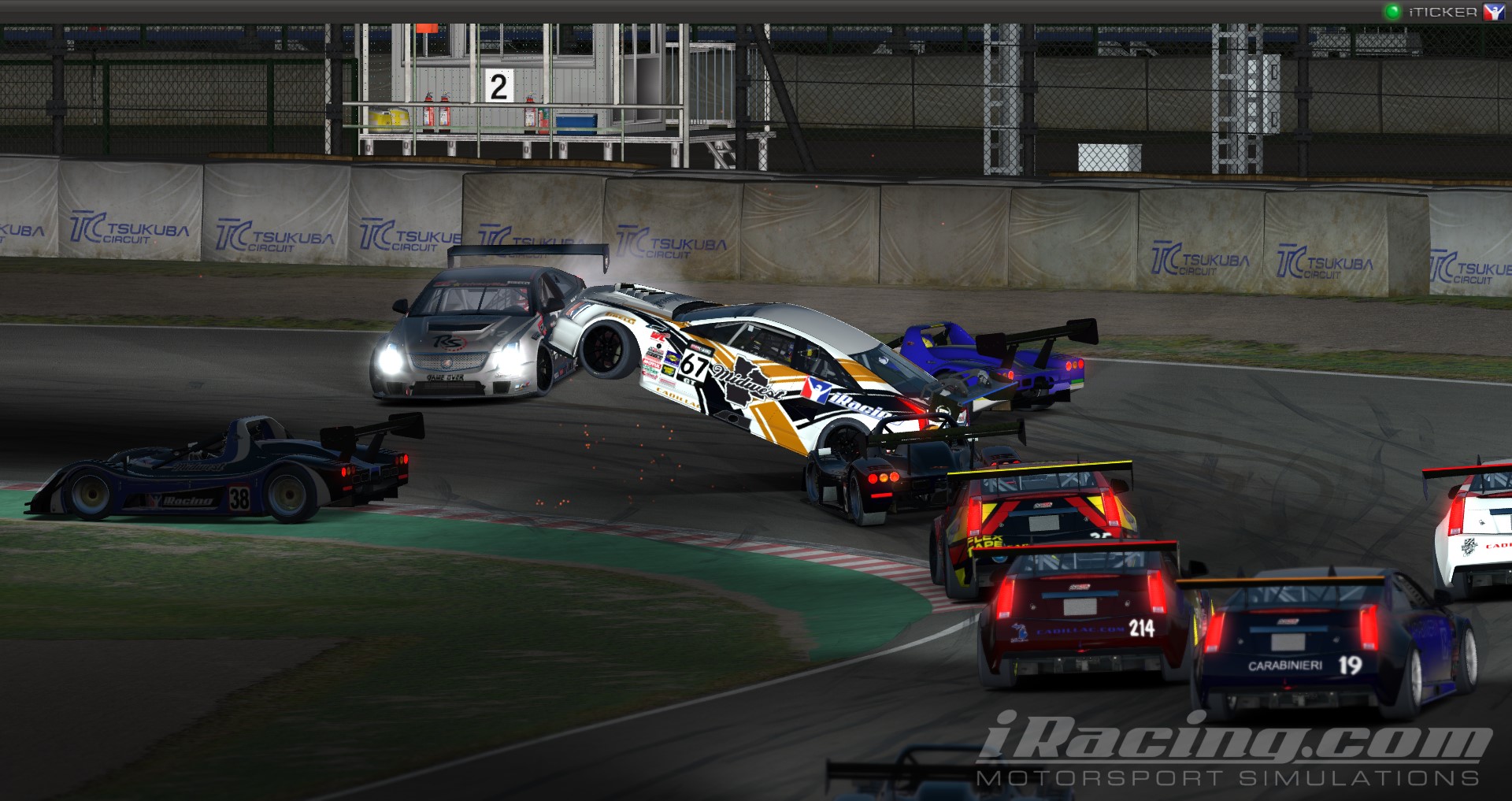 Sorry, I think I misspelled ABSOLUTE FRICKING MAYHEM?!?! We had 21 cars start the race but it felt like 200 with how small and narrow that track is. There was carnage everywhere after the 50 foot long pace lap and turn 2 collected about a dozen cars including one Cadillac that was flipped. Somehow the driver survived.
In the end we did have over half the field make it to the end, but nobody made it out without a scratch. It does overshadow some really great racing though as after the yellow flag we were able to get some very tight racing in both classes with Kevin Binkley taking a win from his sparring partners in the race, Liam Lawson and Martin Sprau. They spent most of the race sharing the same square inch of race track.
In the Cadillac field Angelo Grande took home the victory with a solid run to the end and second through fourth battled the whole way through. Deepest condolences to those that didn't survive and we are pretty sure that at their funerals some idiot will say that they died doing what they loved.
Anywho, very EXCITING race at least, next week at Charlotte will be much smoother. Thanks for playing.