Finishing up with the Great White North leg of the Rumblestrip Season 21 tour at Circuit Gilles Villeneuve.
The evening started off with the MX-5's and a group of 6 cars. Kevin Binkley took the top spot on the podium with Vance Bao in second and Darren Kuehn in 3rd.
For the main event we had a lucky group of thirteen brave drivers take the grid at this beautiful circuit. Clayton Kane took pole position with a blistering 1:32.278 and Kevin Binkley took the top spot for Caddys with a 1:35.323.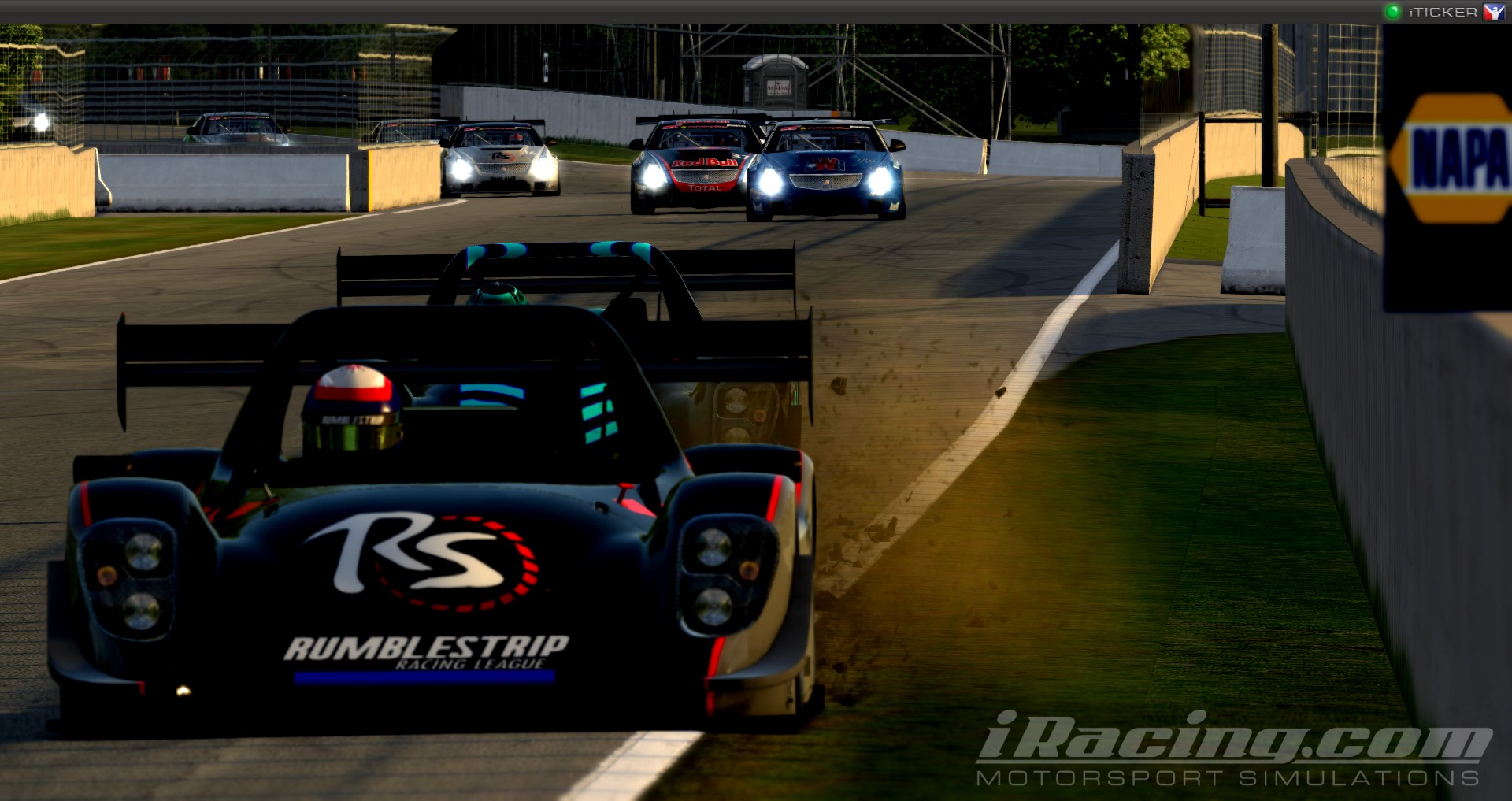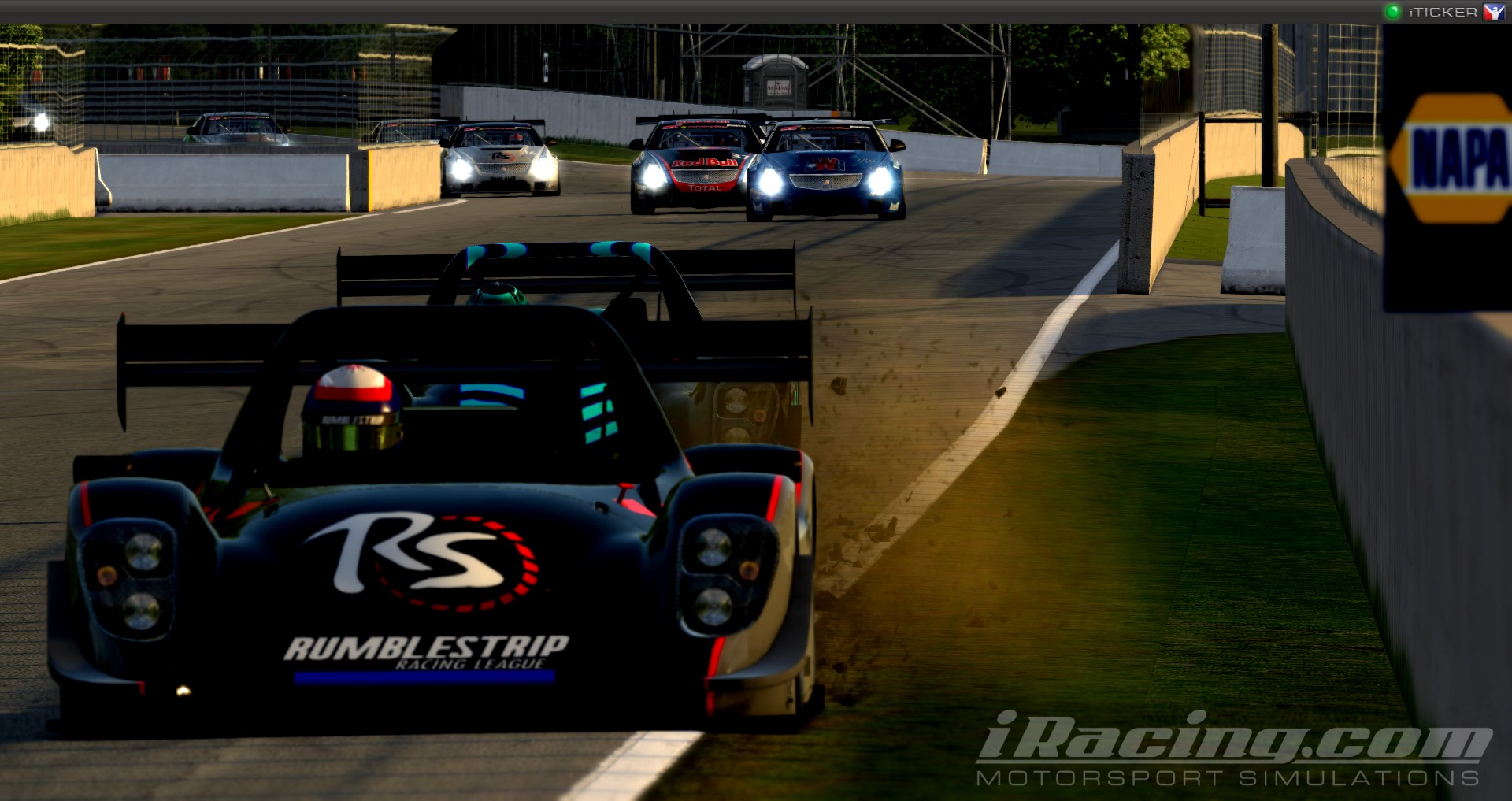 Early in the race Tyson McEvoy and Kevin Binkley pulled away from the field and pushed each other hard with only pit cycling causing them to lose touch for a few moments. After the pit stops Tyson put down the fastest Caddy lap in the race at a 1:35.637 to bring him right back on the bumper of Kevin Binkley.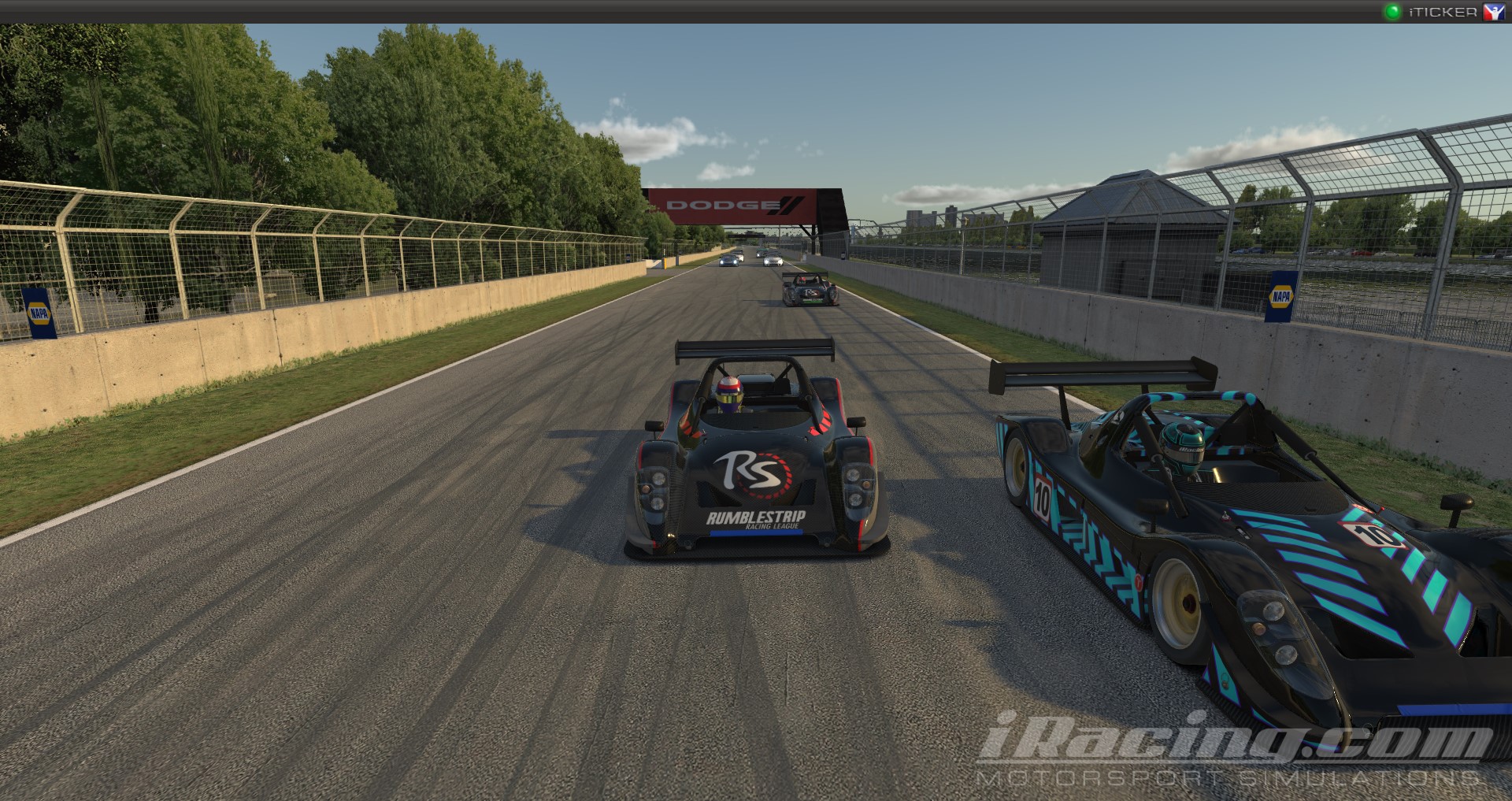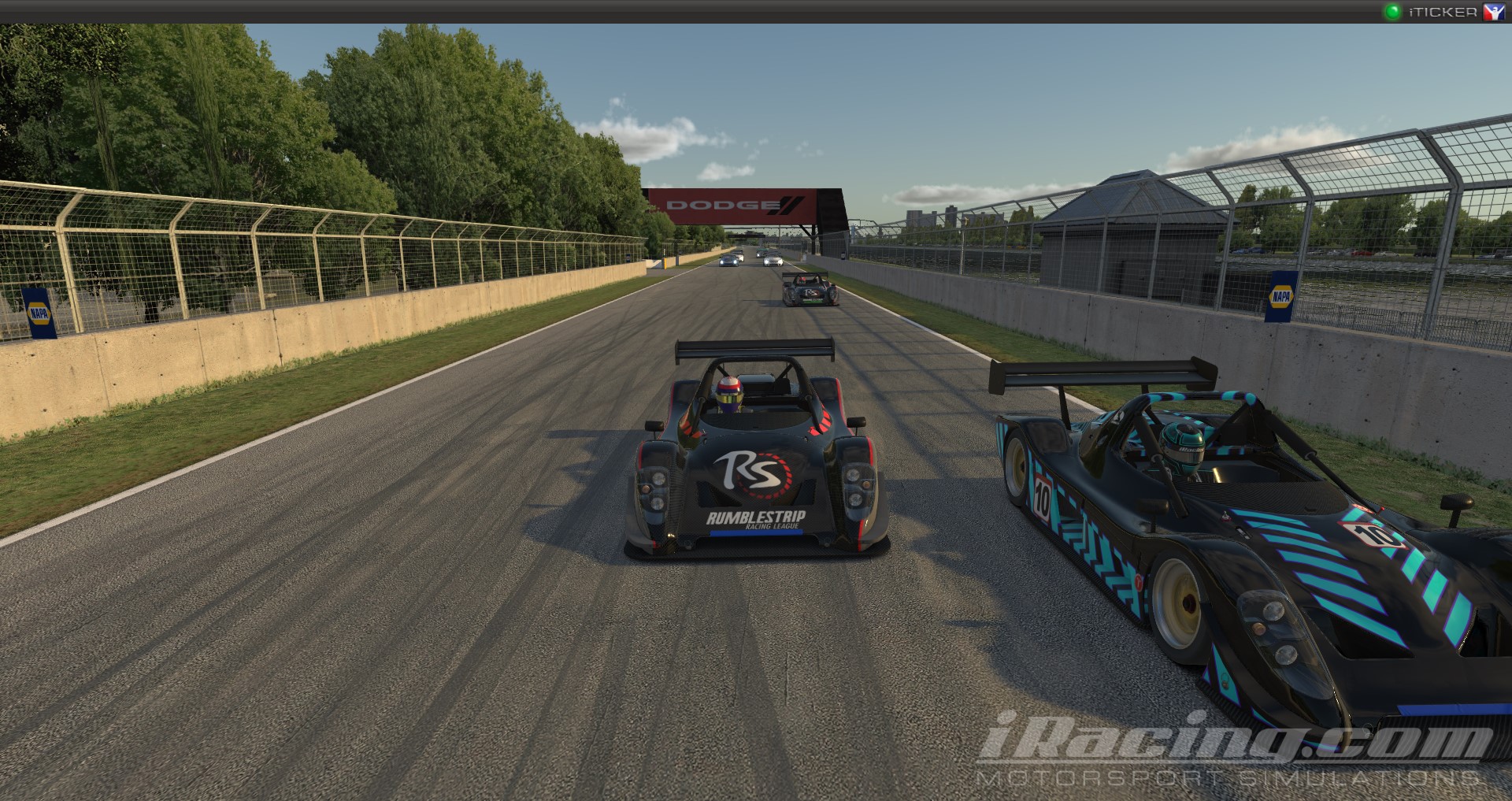 Kane Clayton put down the fastest lap of the race with a 1:32.437 nearly matching his qualifying pace. He had a solid fight against Vance Bao for the first part of the race only to have it ripped away from him due to a spin. Fighting back through the field he pulled to within 10 seconds of Vance by the midway point in the race.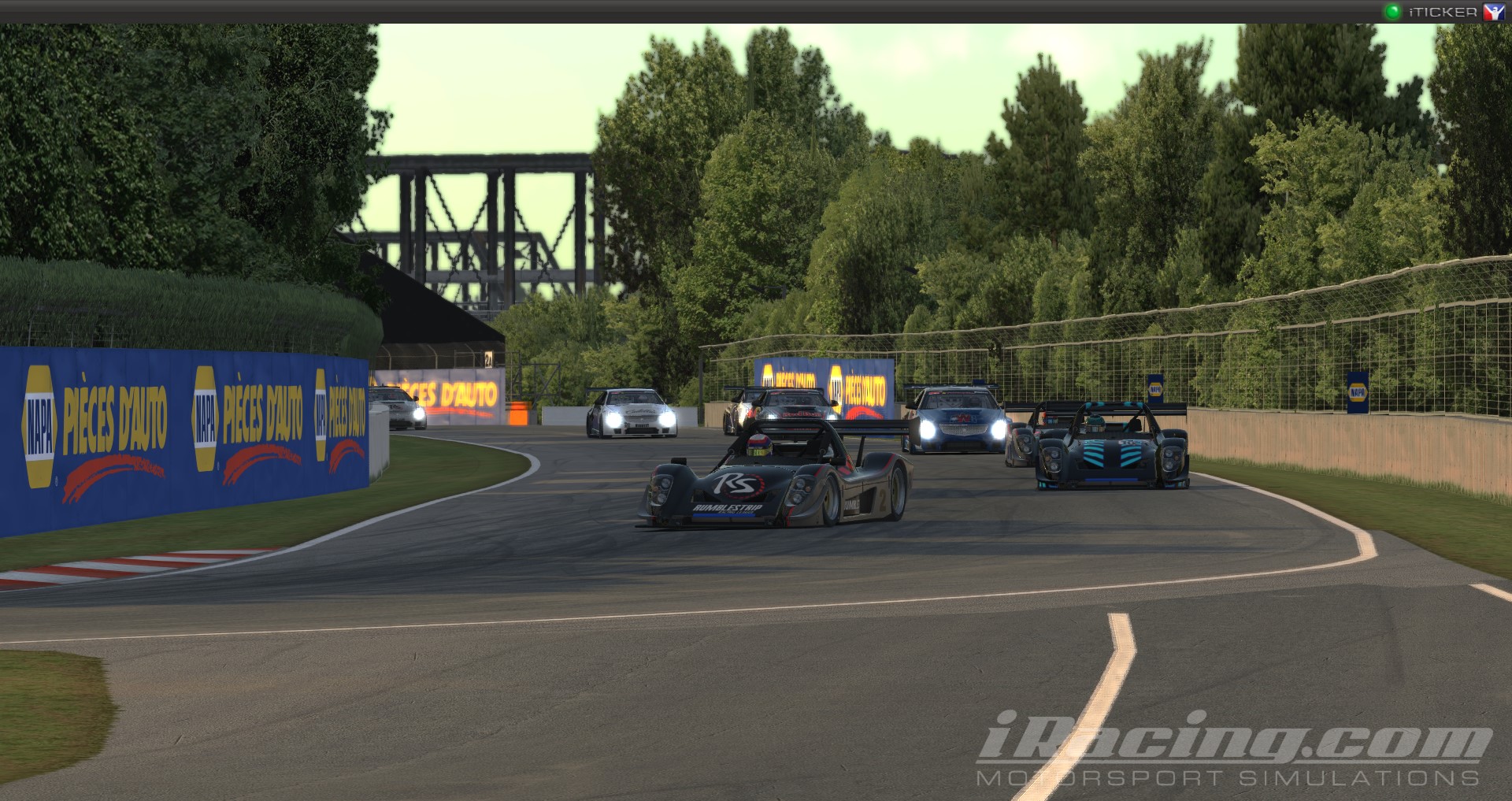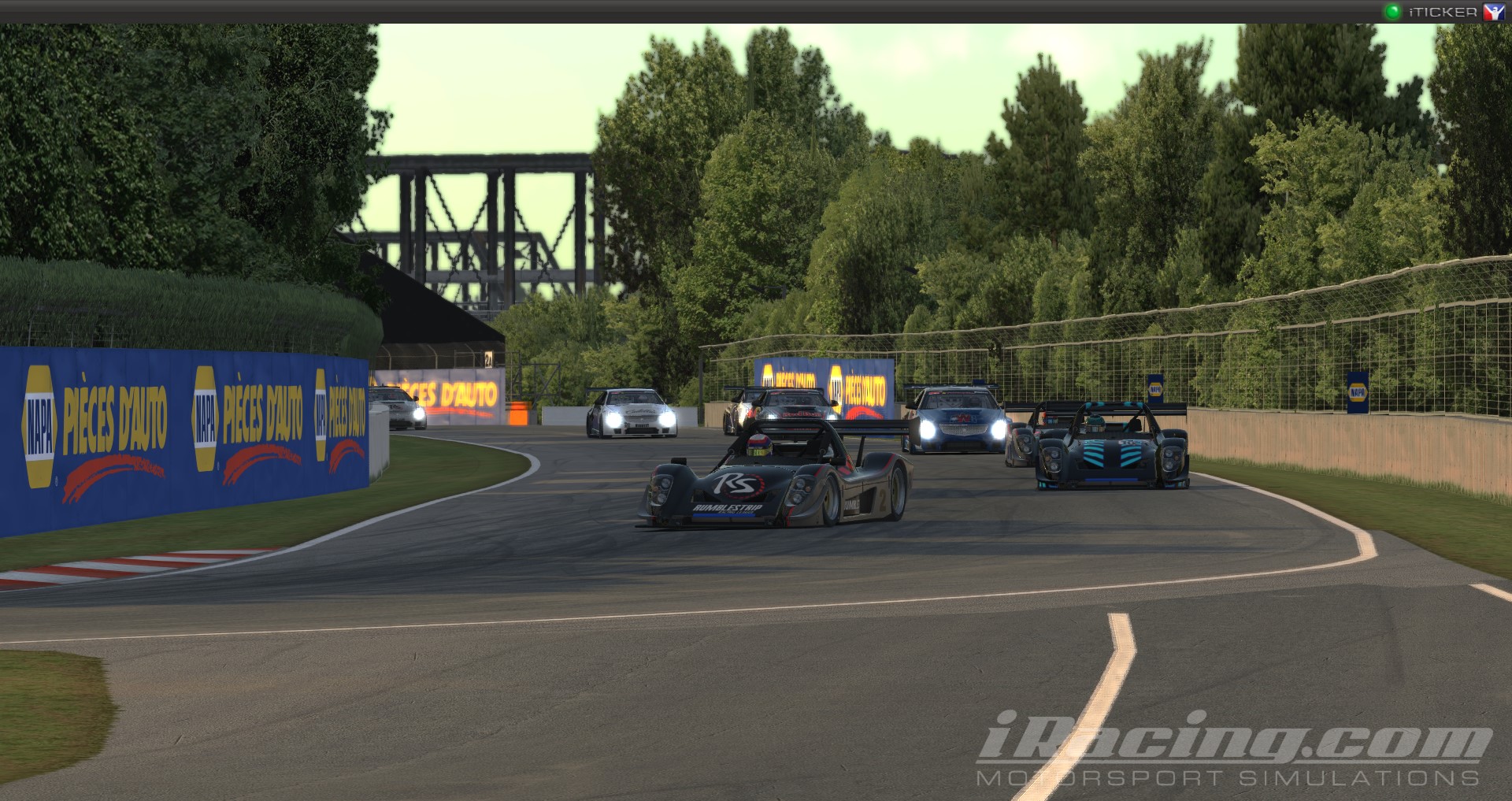 Back to the Caddys, Shawn Noble had a rough start and silently worked his way back up to a podium position by midway due to consistent quick laps and a flawless pit stop.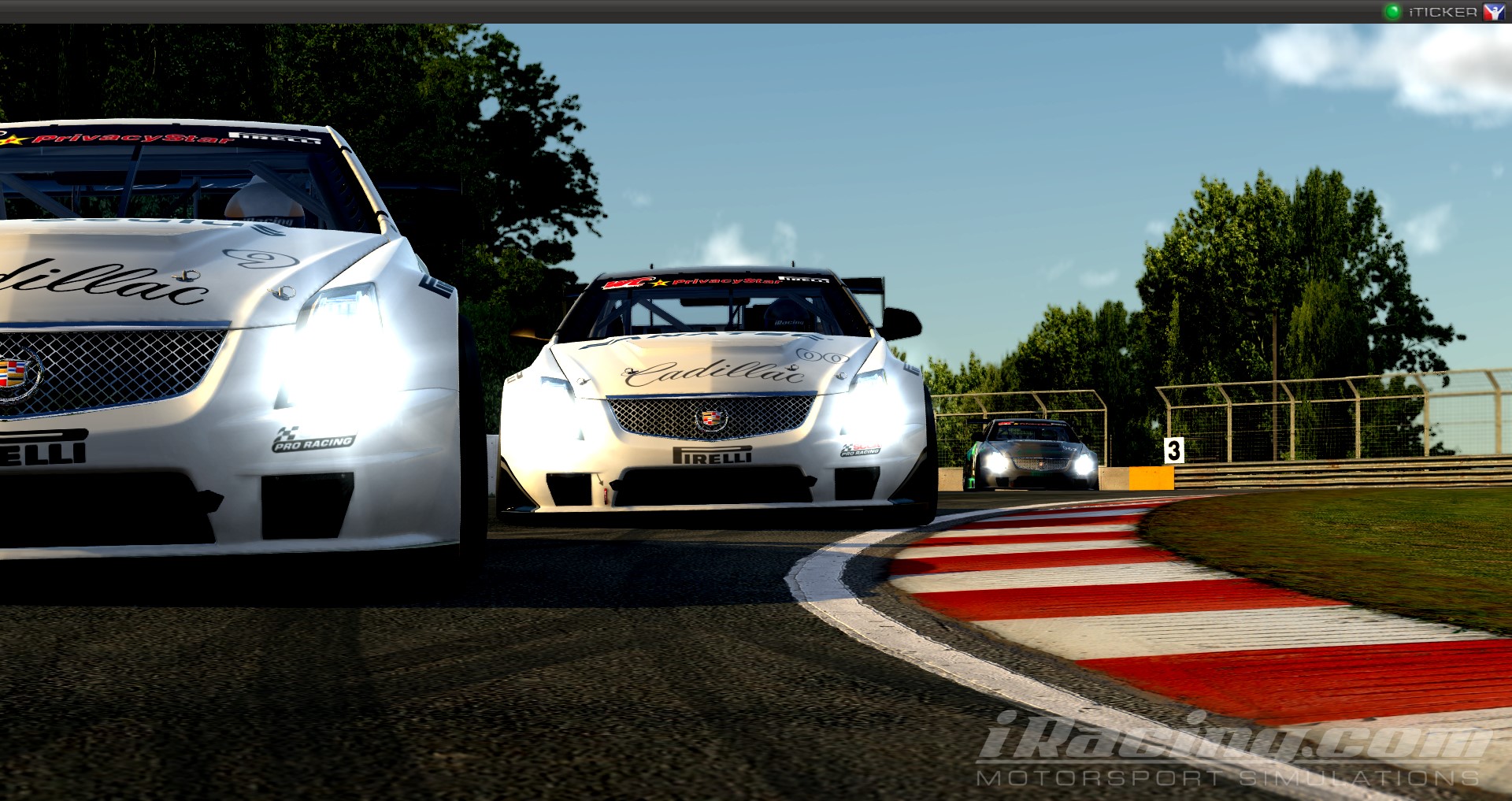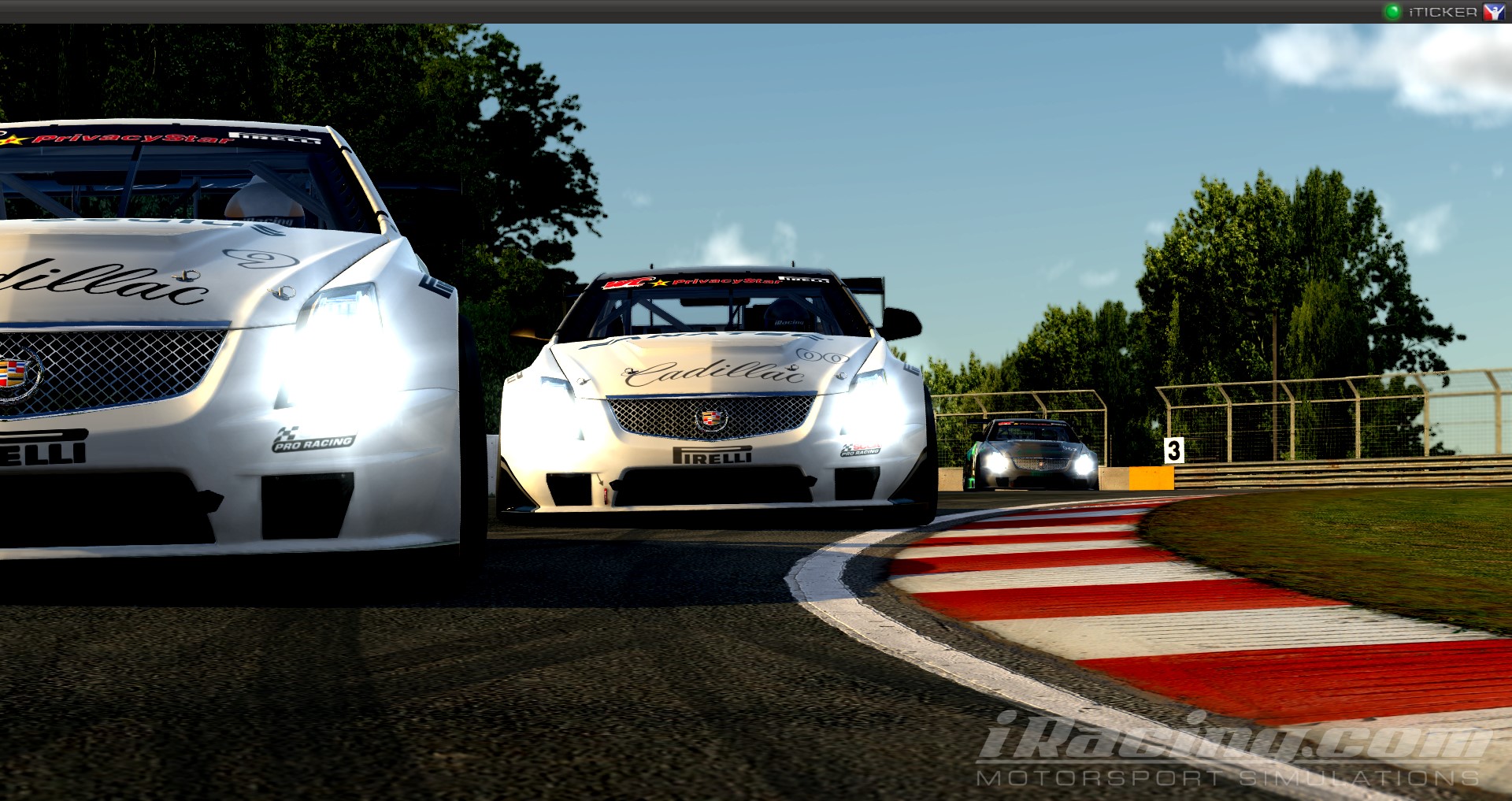 Kevin Binkley ran out of fuel just a couple corners before the finish line and fell to Tyson McEvoy's strategy of pitting while on fumes at the midpoint of the race. Vance took the top step in Radicals and apparently the Caddys had a really narrow fuel window as half of the field ran out of fuel on the last lap.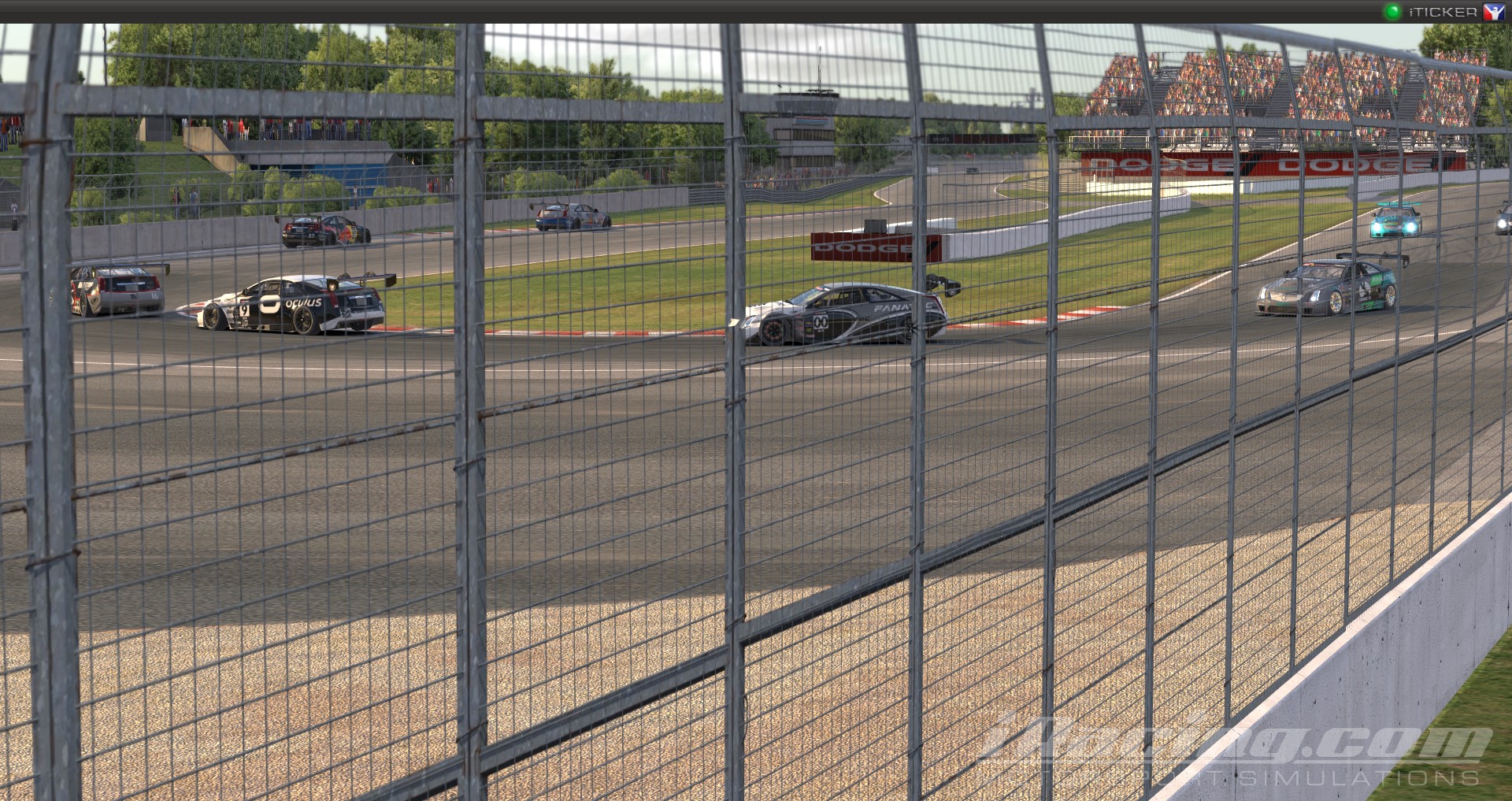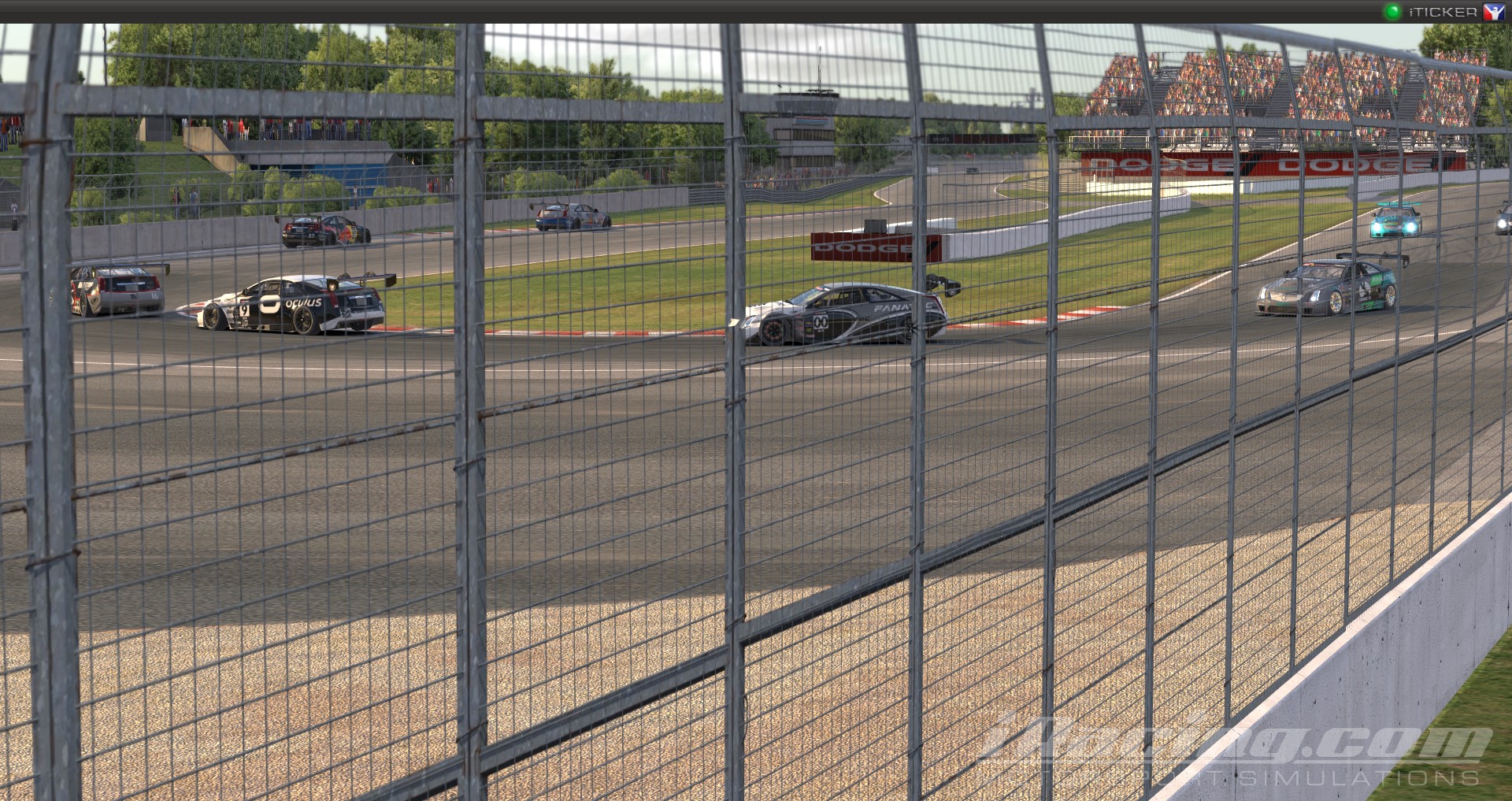 Great racing by everyone and we hope to see you all this Thursday at Road Atlanta.
Thanks again Darren for the pictures!